Pre-order Chantilly Lace (**shipping on June 2nd**)
$32.99
Angela believe in cake-transforming designs, caring deeply about detail and aesthetics. The Chantilly Lace design was thoughtfully hand-drawn with love to provide the most important virtue of all- uniqueness.
"OUR CAKES ARE A DIRECT REFLECTION OF OUR INNER ARTIST, OUR WORTH, AND OUR LIGHT." Angela Morrison.
The 32-min long cutting process for each Chantilly Lace stencil is sure to feed your soul and enhance your inspiration bringing a dose of magic to your cakes.
Only logged in customers who have purchased this product may leave a review.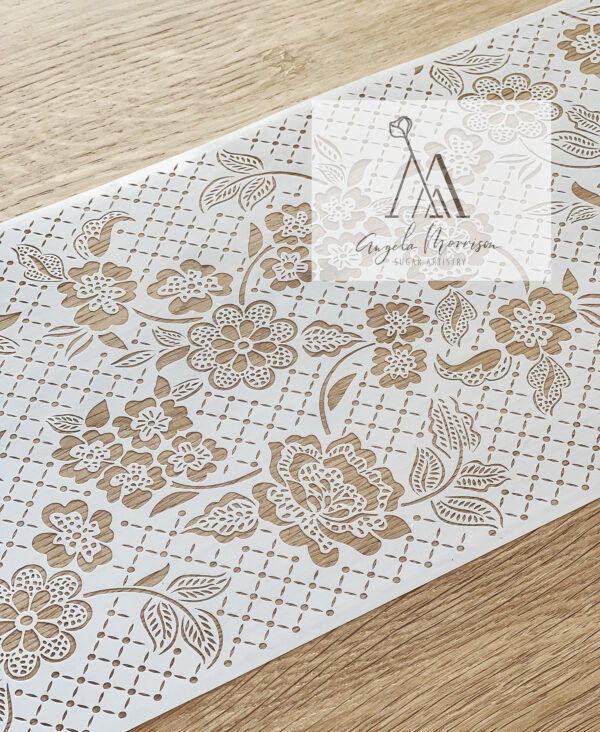 Pre-order Chantilly Lace (**shipping on June 2nd**)