Poppy Sugar flower Online Class
$75.00
The class is open to creatives of all levels interested in taking the time to develop their own style of sugar flowers. I will share my hard earned experience, skills, tips, and signature techniques in order to provide you with the knowledge it took me years to learn. This online class is for you if you are looking to get inspired, gain confidence working with gum paste, want to learn how to properly work with basic tools, and if you are tired of trying to create flowers by yourself and want to access to information that will expedite the process and aid you!
In this online class you will learn how to create sugar Poppy flowers using Angela's signature techniques.
The class consists of:
-An online video (hosted on Vimeo.com). While I will provide you with up-to-date information on how best to access the videos I cannot assist you on opening a third party account. Please click on the link to my Vimeo account and follow me, immediately after that you will be added to the videos
.
-Unconditional help from Angela.
Like all sugar artistry, please remember each flower is individually crafted and results will be unique every time. The best way to grow your expertise is to practice the techniques taught on this class and be open minded that perhaps a little bit of tweaking could be necessary to adapt the techniques to your personal needs and desire look.  Think of these classes as the technical base of your learning and the  beginning of YOUR own style.
If you have any questions before buying or afterwards, please reach out!
You may also like…
Rated 5.00 out of 5

$

110.00

Rated 5.00 out of 5

$

75.00
Related products
Rated 4.88 out of 5

$

75.00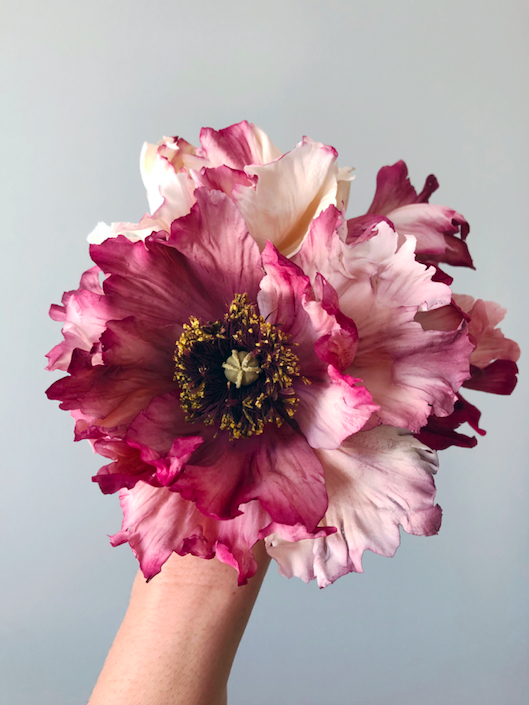 Poppy Sugar flower Online Class