CALLAS cake stencil
$23.99
A sensual, sculptural flower. It is considered a symbol of purity, elegance, creation, and divine birth in some religions as Buddhism or Hinduism.
We added this contemporary flower to our range of stencils thinking of minimalist cakes, aiming for simplicity and seeking elegance.
Our Stencils are laser cut from durable food grade plastic sheets. With minimal care, stencils can be used repeatedly for many different projects.
From timeless patterns to the latest trending designs, our stencil collections is sure to have something for you.
Dimensions:
DOUBLE BARREL STENCILS: Length:  8″/21cm – Height: 12″/30cm
REGULAR STENCILS: Length: 16″/40cm – Height: 8″/21cm
CAKE EMBOSSER: Length: 16″/40cm – Height: 8″/21cm
COOKIE ACRYLICS: Length: 4″/10cm – Height: 4″/10cm – Thickness: 1/4″-5mm
CAKE FRAMES: 5.5″/14cm squares
Care:
Use mild soap, warm water and a delicate sponge to wash them before use and to remove any icing or color leftovers after use.
After thoroughly clean and dry, place them flat on their packaging for storage.
Food safe material
Do not use in dishwasher, microwave, or oven.
No iron
Only logged in customers who have purchased this product may leave a review.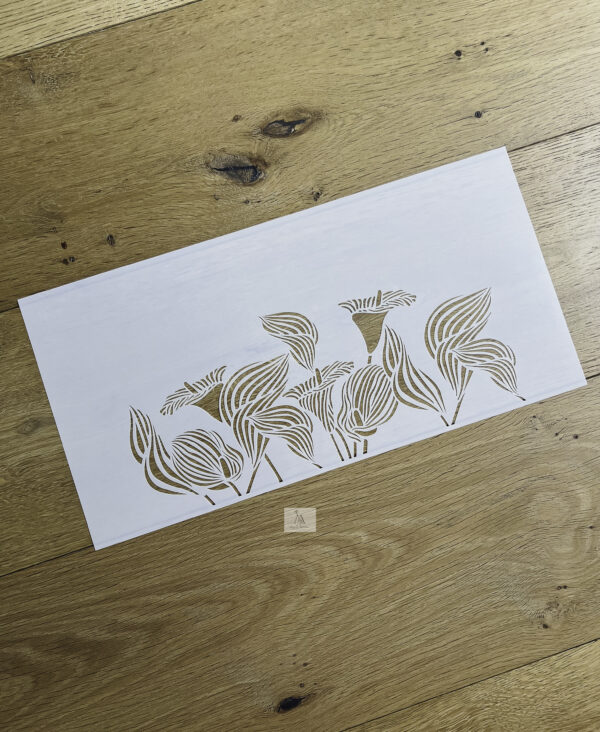 CALLAS cake stencil