Geanna cake stencil
$24.99
Tangled Mariposas..like a fairytale.
A symbol of love, peace, and hope. Fascinated with the meanings associated with butterflies we decided to introduced a design that was emblematic and that it represented grown and transformation if used for adult cakes and enchanted and joyful if used for kid cakes.
An enchanted design created by Veronica T. and named after my good friend Geanna, Cake Studio by Geanna.
Our Stencils are laser cut from durable food grade plastic sheets. With minimal care, stencils can be used repeatedly for many different projects.
From timeless patterns to the latest trending designs, our stencil collections is sure to have something for you.
Dimensions:
DOUBLE BARREL STENCILS: Length:  8″/21cm – Height: 12″/30cm
REGULAR STENCILS: Length: 16″/40cm – Height: 8″/21cm
CAKE EMBOSSER: Length: 16″/40cm – Height: 8″/21cm
COOKIE ACRYLICS: Length: 4″/10cm – Height: 4″/10cm – Thickness: 1/4″-5mm
CAKE FRAMES: 5.5″/14cm squares
Care:
Use mild soap, warm water and a delicate sponge to wash them before use and to remove any icing or color leftovers after use.
After thoroughly clean and dry, place them flat on their packaging for storage.
Food safe material
Do not use in dishwasher, microwave, or oven.
No iron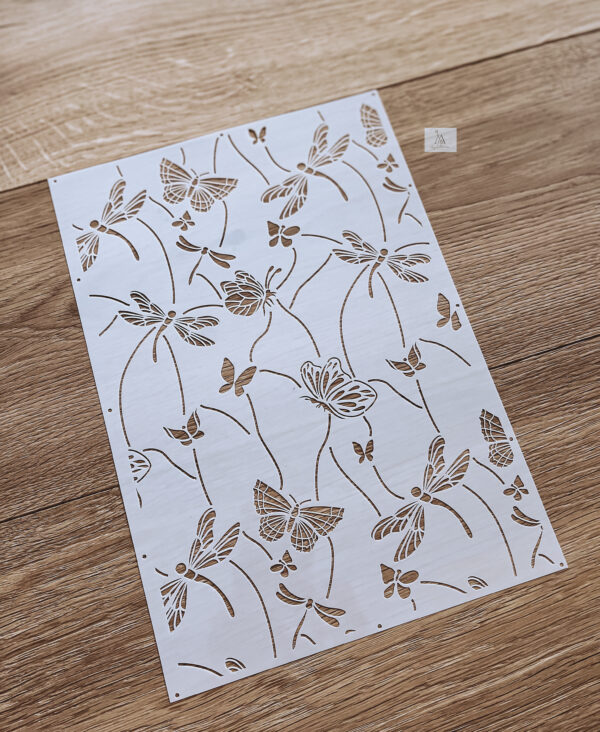 Geanna cake stencil